Greater success comes from appreciating the value of others —
and opening yourself to receiving their help
Cohegic Corporation
Driving Strategic CohesionTM
Founded in 2002, Cohegic Corporation is a Houston, Texas, based management consulting, change management, executive coaching, and sales coaching firm.
We have helped organizations from business units of Fortune 500 companies to mid-market companies. We work with executives from CEOs to leaders of business units and functional teams.
Our management brings years of corporate experience leading difficult management initiatives.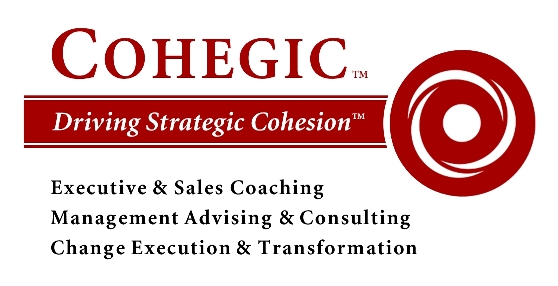 Our Mission
Our passion, our purpose is to help organizations drive business clarity and strategic cohesion. Companies of all sizes and across industry sectors have a big need, and we are driven to help organizations reduce internal dysfunction and ineffectiveness.
It is more than just coming up with great ideas. It is about getting those ideas executed to create lasting value. It gives us immense satisfaction to produce real results for our clients.
Our Core Philosophies
Keep it Simple
Organizations face complex business issues and problems. However, the solutions must be simple. Only simple solutions can produce long-lasting results.
Simple is different from simplistic. Simple solutions are harder to find. They require more effort. Even though it is more difficult we commit ourselves to seeking and implementing simple solutions. We will continually work hard to ensure that the processes we employ are easy to understand, implement and sustain.
Keep it Quick
Solutions that are implemented quickly have a far greater probability of success. Therefore, we implement our projects with a sense of urgency and ensure they are well defined with clear goals.
Don't Lose Sight of the Goal
Organizations face an incredible amount of distractions. One of our most important contributions is FOCUS! We do not allow the organization to lose focus of what is important and what we need to achieve.
Client Centric
Every client is an investment for us. An investment of time and our life — we take that seriously because we cannot manufacture time.
Plus, a client relationship is an investment of emotions, trust and confidence. We treat client companies as our own. We take ownership of the work we do.
Client Interest and Integrity
We put client interest ahead of our own interest. We will never accept a dollar for work we have not earned. We will never find ways to charge clients for work they do not need.
We take a deep interest in our clients and their success. And, clients reward our care and concern for them with loyalty and respect.
Our Values

Integrity
Integrity is our most important value. Our integrity is driven by strong personal convictions. If we feel something is not right, not in the interest of the organization, and/or violates integrity and respect we will not execute it no matter the pressure.
Respect
Respect is a part of our DNA. It is a core need. Without respect we will never succeed and thrive. We must respect our associates and our clients. And, we must work for clients who give us (and others) respect.
Why Hire Us?
The risk of not doing anything (staying with the status quo) may be far too high.
We can help your organization execute and make things happen.
We bring real-world, cross-functional experience in leading change management initiatives.
We bring an outsider's viewpoint that is objective, impartial and unaffected by the organization's politics.
By engaging us you can be sure the changes will be implemented in a timely, cost-efficient, and high quality manner.
Internal resources may lack one or more of the following – a broad perspective, respect from the organization, time, focus, interest and expertise (without prior experience chances of failure are higher).
Our Value Proposition
We don't just produce great ideas… we help you execute them!
We intimately understand how to introduce change and why it is so difficult to make change "stick."
We assess your organization holistically (across the five facets of business) and therefore come up with the most pertinent solution.
We are not a hammer (i.e. specialist in only one functional area) to whom everything is a nail.
We solve your immediate issues and also raise the level of your organization in its ability to make things happen.
We impart knowledge of our processes to your organization.
We bring a coherent and mature business management model and process. There is a science to our approach which is tried and tested.
We cultivate strong bonds with our clients, earn their loyalty and help them succeed year-after-year.
What can your organization learn from a set of carefully arranged dominoes?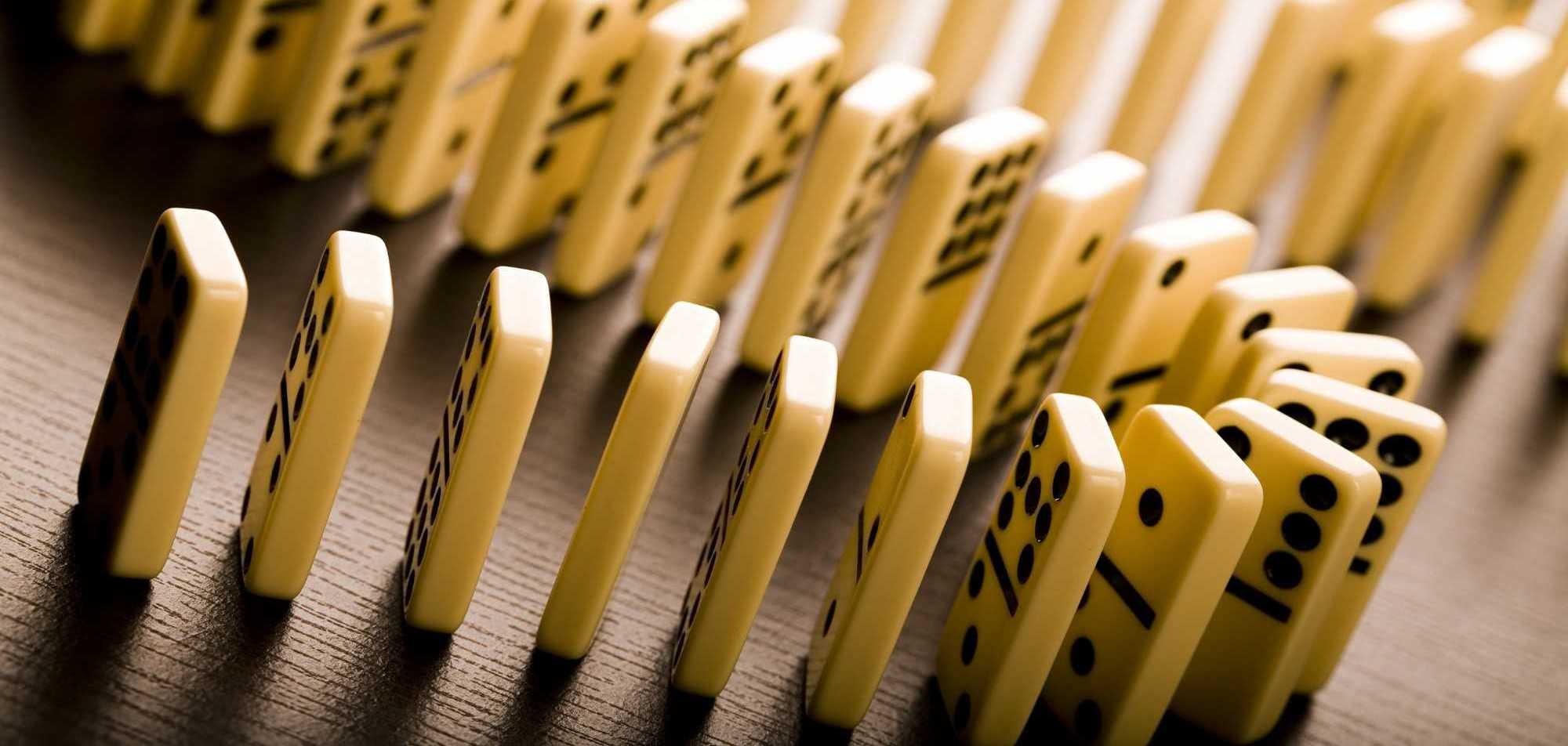 Organize Cohesively
Call Cohegic to learn how